Hybrid cars are equipped with engines and electric motors that use energy stored in batteries. However, you should remember that hybrid vehicles cannot be charged by plugging them in. Instead, the combustion of the engine charges the batteries.
Many people want to have hybrid cars because of their eco-friendly motoring. Electrified vehicles are proven to have financial savings as well as fuel efficiency. In addition, these electric cars can lower mileage and contribute to the decrease in the company's car tax bills.
Advantages of Hybrid Cars
Overcome the emissions of a tailpipe

Better Fuel efficiency

More warranties
How long do hybrid batteries last?
Many hybrid owners say a hybrid car can last 80,000 to 100,000 miles. In addition, other suppliers state that they can stay for 150,000 to 200,000 miles.
Best Hybrid Cars 2022
BMW 330 e

Toyota Yaris

Skoda Octavia iV

Mercedes C-Class

Toyota Corolla

Kia Niro

Toyota Prius 

Renault Captur

BMW X5 45e

Mercedes E 300 e/300 de
1.BMW 330 e
This new BMW 3 Series plug-in hybrid has the best power, is stylish, and is 40 miles. It is none other than the iconic sports sedan. It is one of the UK's most elegant cars, having the best quality. It is comfortable to drive with a manufacturer of high technology.
Additionally, it runs independently on electric batteries and gives the best performance. The 330 e has a six-cylinder engine with a 2.0 L petrol engine and a capacity. This car can produce 420Nm of torque with a power output of 249bhp. The BMW 330 e series is equipped with 12.0kWh batteries that supply the motor, which creates a range of 34 miles.
2. Toyota Yaris
The Toyota Yaris is also hard to beat as it has a CO2 emission of 92-98g/km. It is available with a 114bhp power engine having a capacity of 1.5 liters of petrol. It is one of the best PHEV cars with the best tech.
The Yaris can drive in an electric mode at 80% of its maximum speed. It can also drive at more than 80mph. The hybrid Yaris is stylish with accessories. This model has 16-inch wheels and automatic headlights.
3. Skoda Octavia iV
The Skoda Octavia iV is a plug-in hybrid car, the second model from Skoda. It is a combination of the best electric cars for eco-friendly driving. There are two plug-in hybrid Octavias-the standard car and vRS.
This Skoda Octavia iV has a capacity of 1.4 L of petrol and 350 Nm of torque. It claims a range of 34 miles and a fuel efficiency of 282 mpg. Therefore, businessmen will benefit from the Octavia iV by applying the 11 % tax.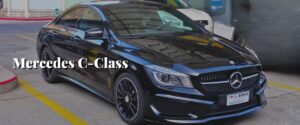 4. Mercedes C-Class
The C-class Mercedes is also a plug-in hybrid car with the most stylish interior and comfortable driving. The car has 62 miles range, which shows it is the best choice. The Mercedes C-Class has all the comforts having the modern technology you expect. Therefore, it is the best choice both for business and local users.
This plug-in hybrid car has an emission of 14g/km with a fuel efficiency of 404pmg. One of the disadvantages of the efficiency of the Mercedes-the car will mourn due to the dehydration of batteries. A 100% charging takes only 30 minutes with a fast-charging rate of 55kW. That's why you can charge it more than time.
5. Toyota Corolla
The Plug-in hybrid Toyota Corolla looks pretty to drive. It is the most spacious hybrid car for family hatchbacks. It is available in 1.8 and 2.0 L models.
The Corolla is available in hatch, saloon, or sports models that suit families and businessmen. Toyota did a great job making the Corolla everything a car has to be. The vehicle has a 2.0 L, 0-62mph capacity and 7.9 seconds to the hatchback. Fortunately, it has the best performance and low cost. It is expected that a hot GR Corolla will come in 2023.
6. Kia Niro
The Kia Niro is of the best plug-in hybrid cars in all versions. There are two versions of Kia's-all-electric and plug-in hybrid—but the standard is the best to buy. The car is designed to attain a capacity of 1.6-L fuel with a power of 139 bhp.
An SUV family member car gives you a comfortable ride while at a higher speed. This is a very economical car that reduces fuel efficiency, which significantly matters. A dual-clutch vehicle has enough momentum for a fast speed.
7. Toyota Prius
The Prius Plug-In has a radically distinct appearance from the hybrid model that "self-charges," unlike some other versions. Beauty is subjective. However, some consumers could find the Plug-In to have a more alluring appearance. But as the headline numbers imply, there's no denying its brilliance. Its 8.8kWh battery may be fully charged using a wall box or a residential outlet in roughly two and a half hours.
Its 1.8-liter engine and Dual Motor Drive technology provide a combined 120 horsepower, so performance isn't shocking. It handles well at speed and has a more enjoyable driving experience than you may anticipate because of its sophisticated suspension. Like other PHEVs, it functions best as a corporate vehicle, and the sheer number of them used as taxis says much about their dependability, usefulness, and real-world affordability.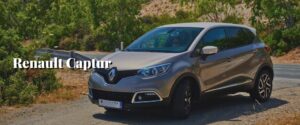 8. Renault Captur
The PHEV configuration has a 9.8kWh battery, an automatic transmission, and a 158bhp 1.6-liter petrol engine. The car has a 30-mile range, which is ideal for all consumers.
Full LED headlights, auto-folding side and rear privacy glass, a seven-inch touchscreen with Apple CarPlay and Android Auto compatibility, Bluetooth, and a DAB radio are all included as standard throughout the whole range of the Captur.
The second-generation Renault Captur followed the successful formula that made the original model so well-liked: a beautifully designed body on top of tried-and-true Clio underpinnings. This was done to compete in the fiercely competitive compact SUV market.
The most recent Captur is excellent for families because it is taller, longer, and broader than the previous model. But unfortunately, the top-of-the-line plug-in hybrid variant is only offered on the more expensive S Edition and R.S. Line trim levels.
9. BMW X5 45e
Despite being a huge SUV, the X5's 24kWh battery allows for an impressive 54 miles of all-electric driving, which is over half the range a MINI Electric can provide. A 3.0-liter, six-cylinder gasoline engine with a combined output of 389 horsepower and 600 Nm of torque is mated to the electric motor. It can go from 0 to 62 mph in 5.6 seconds and has a peak speed of 146 mph.
Since its introduction 20 years ago, the BMW X5 has always ranked towards the top of the premium SUV segment, and the new plug-in hybrid 45e variant shows the X5 can keep up with the trends.
10. Mercedes E 300 e/300 de
The plug-in E-Class maintains all the qualities we love about the typical model, including quiet refinement, a comfortable ride, and a well-equipped interior. Still, it now boasts outstanding fuel efficiency and significant benefit-in-kind tax savings.
It has the same storage issue as the C-Class, though. The center of the boot is uncomfortably occupied by the battery, taking up 120 liters of room. Nevertheless, the diesel-hybrid is a sensible choice for those covering big miles and is the only option if you choose the estate body style.
Wrap Up
Above all, the best hybrid cars to buy in 2022 at reasonable prices. These are the best cars for their fuel efficiency and reduction in CO2 emissions. In addition, hybrid vehicles are higher in demand because of their eco-friendly features.