From sturdy off-roading SUVs to value-for-money family vehicles, the letter X is the starting initial for several notable makes of cars in Australia.
Over the years, there have been a number of brands we can think of that have taken to the roads of the land down under.
In this article, we will examine six of them, highlighting a bit about their history, specification and any unique features they possess.
So, let's get into it!
Nissan X-TRAIL
The Nissan X-Trail is a popular mid-size SUV that has been a fixture in the Australian market since it was first introduced in 2001. Designed to compete with the Forester SUVs and RAV4, it offers a combination of practicality, comfort, and versatility. Making it a great choice for families, outdoor enthusiasts, and city dwellers.
Available in both five and seven-seat variants, the current model comes with front-wheel-drive and all-wheel-drive versions. It is powered by a four-cylinder 2.5-litre engine that produces 126 kW of power and 226 Nm of torque. The car is also equipped with either a six-speed manual or a continuously variable transmission (CVT), and offers good fuel efficiency and responsive handling.
One of the key features of the Nissan X-Trail is its practical design. It has ample headroom and legroom for both the driver and passengers, as well as a spacious cargo area that can be expanded by folding down the rear seats. It also features a range of advanced technology, including a touchscreen display, a rearview camera, and smartphone integration.
In terms of safety, the Nissan X-Trail offers a range of advanced features, including multiple airbags, anti-lock brakes, and electronic stability control. The car is also equipped with a suite of driver assistance systems, including forward collision warning, lane departure warning, and rear cross-traffic alert.
BMW X1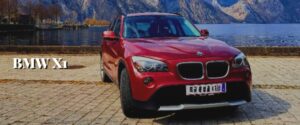 Launched onto the Australian car market in 2009, the BMW X1 is a popular compact luxury SUV.
The first model to come out was the E84 X1 small SUV/crossover model. It was based around the E91 3 Series Touring platform and came in either a four or six-cylinder engine with all-wheel drive or rear-drive configurations. It was a huge success, selling more than 820,000 worldwide.
In 2015 the second-gen, F48 X1 model was introduced. Switching to the UKL2 transverse-engined platform which offered either AWD or front-wheel, it was designed to take on competitors like Jaguar E-Pace, Audi Q3, Mercedes GLA, Volvo XC40 and Lexus UX that ruled the space.
As a result of this change, it became much more spacious inside and shared many similarities with smaller BMWs such as the Mini Countryman, the 1 Series and 2 Series.
Overall, the BMW X1 is a luxurious and practical compact SUV that offers a great combination of advanced technology, safety features, and premium design. It is a terrific choice for drivers who want a car that can handle both city and suburban driving, and it has established itself as a popular choice in the Australian market.
Volvo XC90
The Volvo XC90 is a luxury SUV that has been around in Australia since it was first introduced in 2003.
Well regarded for being a deluxe and practical SUV that offers an excellent combination of safety, comfort, and style, the car was entirely re-imagined in 2015. In the process, it became the first to be manufactured on the brand new Chinese owned Geely platform. A new platform that is set to underpin all future generations of Volvo cars including the V70 wagon and XC60 SUV.
The current model of the Volvo XC90 is available with a range of powerful and efficient engines, including a four-cylinder 2.0-litre engine. It is also equipped with an eight-speed automatic transmission, which provides smooth and responsive shifting. Additionally, it has both front-wheel-drive and all-wheel-drive versions, which provide flexibility for different driving conditions.
One of the main selling points of the Volvo XC90 is its safety technology. The car is equipped with a range of advanced safety measures, such as multiple airbags, anti-lock brakes, and electronic stability control that are in-built for your protection. It also features Volvo's IntelliSafe technology, which includes features such as lane departure warning, blind spot monitoring and forward collision warning with automatic emergency braking.
In addition, the XC90 boasts a very contemporary interior which includes seat bases that are designed to be safer for passengers, should it run into a ditch off road.
Jaguar XE
Serving as the entry level to the British-built, Indian-owned brand down under, the Jaguar XE is a much admired compact luxury sedan.
A medium-sized, compact, luxury four-door sedan, it made quite a splash when it hit the Australian market in 2015. Quickly becoming known for its sporty performance, stylish design, and advanced technology.
Luxurious and dynamic, it boasts a sleek and stylish body with a distinctive front grille, sharp lines, and a sporty profile. It also offers a range of premium features, including leather upholstery, heated and ventilated front seats and a panoramic sunroof.
As it is modelled on the same underpinnings as the much bigger XF sedan, it is marketed as one of the company's first 'non-Ford' Jags, having detached from the US manufacturer in the early 2000s.
While the XE has kept its combination of rear-wheel drive and longitudinal engine, it is powered by three different engines. These include a turbocharged 2.0-litre diesel, a V6 supercharged 3.0-litre and a turbocharged 2.0-litre four-cylinder petrol.
Boasting a range of advanced technology features like a large touchscreen display, a digital instrument cluster, adaptive cruise control and lane departure warning, the vehicle is a popular choice among drivers who want a smooth and deluxe driving experience.
Subaru XV
Known as the Crosstrek in other international markets, the Subaru XV is a compact crossover SUV that has been available in the Australian market since 2012.
Modelled on the small Impreza car, it has a similar petrol 2.0-litre 'boxer' engine, as well as an all-wheel drive. In terms of design, it is a rugged and sporty crossover SUV that features a raised suspension, black cladding, and roof rails. It also has a high-riding body and terrific ground clearance, which gives it excellent rugged capabilities.
Additionally, it also has premium features like leather upholstery, heated front seats, and a large touchscreen display with smartphone integration.
Versatile and reliable, the current model of the Subaru XV is available with a four-cylinder 2.0-litre engine that comes with CVT with paddle shifters or a six-speed manual transmission. It is also available in both front-wheel-drive and all-wheel-drive versions, providing flexibility for different driving conditions.
One of the reasons why it is so popular among Australian drivers is because of its safety technology. The car is equipped with Subaru's EyeSight driver assistance system, which includes automatic emergency braking, lane departure warning and adaptive cruise control. It also features a rearview camera, rear cross-traffic alert and blind spot monitoring, which is very useful in our crowded cities.
Citroen Xsara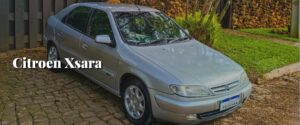 Between 1998 and 2004 the Citroen Xsara was a popular compact car in Australia.
Primarily known for being a comfortable ride, with a stylish design and affordable price, the vehicle was a good seller. It featured a hydropneumatic suspension system, which provided a smooth and stable ride, even on rough roads. It also had a spacious and well-designed interior, with plenty of room for passengers and cargo.
Bought by many people who wanted a practical and reliable vehicle, the car was available in both hatchback and sedan versions with manual or automatic transmissions. It was equipped with several engine options, including a four-cylinder 1.4-litre, 1.6-litre and a 2.0-litre.
Like most Citroen's, the Xsara was stylish and distinctive, incorporating distinctive front grille and rather sporty profile into its design. It also offered a range of features including air conditioning, power windows, and a CD player, which were considered state-of-the-art at the time.