Have you been following our series of cars that begin with each letter of the alphabet? Well, we have now arrived at 'W'.
There is only one car manufacturer we can think of that starts with W and that is the British company Wolseley.
When it comes to makes of cars, they are also very few on the ground as well. Indeed we can't even get to 10. So, it's fair to say it has not been the most popular initial to name a car after.
However, the ones we can recall have all made an impact on the Australian car scene in one way or another. With that in mind, here are seven notable examples you may know.
Subaru WRX
Although its roots may have started with the Impreza WRX back in the 1990s, the Subaru WRX is now well and truly established as a stand-alone model in its own right.
A four-door sports sedan with a wagon body style, the turbocharged all-wheel drive cylinder vehicle is a popular choice among car and racing enthusiasts. Not least because it offers a performance level that exceeds most of its competitors who fall within the same price point.
While its cherished STi version has been discontinued in the push towards electrification, the current model features a turbocharged 2.4-litre WRX engine with a continuously variable transmission or a six-speed manual. This gives it very good handling and traction.
As well as its excellent performance, the Subaru WRX has also been praised for its safety features, earning a five-star rating in crash tests conducted by the Australasian New Car Assessment Program (ANCAP).
It also has a nice suite of advanced features which include a touchscreen infotainment system, Bluetooth connectivity, and a premium sound system that really rocks those club classics as you zip along the motorway.
Jeep Wrangler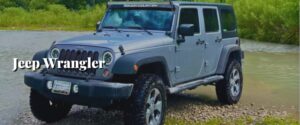 The Jeep Wrangler is a popular off-road vehicle produced by the American automaker, Jeep. It has been sold in Australia since the 1990s and has a loyal following among those who enjoy outdoor adventure and off-roading.
One of the best things about the Jeep Wrangler is its well-deserved reputation. It is an authentic and honest vehicle that won't let you down. This is partly due to its rugged and durable design which features body-on-frame construction and solid front and rear axles. It is equipped with a range of four-wheel drive systems, allowing it to tackle even the toughest terrain with ease.
A utilitarian, ladder-framed 4×4, the Wrangler offers relatively short overhangs and plenty of ground clearance. Whilst it doesn't have much in the way of luxury touches, it does boast a range of engine options, including a V6 petrol 3.6-litre engine and a diesel turbo 2.2-litre engine. It is available with both manual and automatic transmission options and can be configured in either two-door or four-door body styles.
Rolls-Royce Wraith
When Rolls-Royce launched their two-door, entry-level coupe they aptly used the words 'Power, Style and Drama' to describe it.
A true statement vehicle if ever there was one, the luxury grand tourer was introduced in Australia as a limited edition model in 2013.
As a coupe version of the Rolls-Royce Ghost, it is known for its sleek and stylish design, which included a luxurious interior and advanced features like a heads-up display, a night vision camera, and a premium sound system.
Widely regarded as one of the most luxurious grand tourers on the market, it is equipped with a V12 twin-turbocharged 6.6-litre engine that has an 8-speed automatic transmission.
For a big car with muscular styling and a long bonnet, it can also go from 0 to 100 km/h pretty niftily, achieving this range in just 4.6 seconds!
Starting from $635,000 the Wraith doesn't come cheap. So for that reason, it is a pretty rare sight on Australian roads. Typically only the country's wealthiest individuals own it, which is why it is regarded as a status symbol of luxury and exclusivity for those who bought one.
HSV W427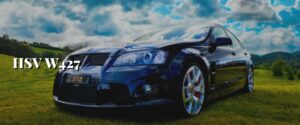 The HSV W427 was a high-performance sports sedan produced by Holden Special Vehicles (HSV) in Australia. When it was released as a limited edition model in 2008, it was considered one of the most powerful Australian-made cars ever produced.
Based on the Holden Commodore, the W427 featured a modified V8 7.0-litre engine that produced 375 kW (500 hp) and 640 Nm (472 lb-ft) of torque. It was able to zip from 0 to 100 km/h (62 mph) in just 4.7 seconds and had a top speed of over 300 km/h).
Overall, only 137 units of the HSV W427 were produced, making it a rare and highly sought-after vehicle among car enthusiasts. It was also one of the most expensive Australian-made cars ever produced, with a retail price of around AUD $155,500.
Receiving positive reviews for its performance, handling, and styling, the car was seen as a fitting tribute to the original HSV GTS 427, which was produced in the late 1960s and early 1970s.
Today, it remains a symbol of Australian automotive engineering and a testament to the country's ability to produce high-performance sports cars. It is also very much considered a collector's item, with many enthusiasts willing to pay a premium to add one to their collection.
Suzuki Wagon
For well over 15 years from the early 2000s, the Suzuki Wagon was a popular choice for those looking for an affordable and practical vehicle to run around in.
Produced by the Japanese automaker Suzuki. it was available in both sedan and hatchback body styles and was known for its spacious interior and fuel efficiency. The Wagon was also praised for its manoeuvrability, which made it a popular choice for city driving and was often used as a family car.
Thanks to its spacious interior, good fuel economy and a 1.0-litre or 1.2-litre engine it came as a bit of a surprise to some when the vehicle was discontinued in Australia in 2019 due to changing market trends and a shift towards SUVs and crossovers.
Possibly for this reason, it remains a popular choice on the second-hand market in Australia, as well as in other markets where it is still in production around the world.
Proton Waja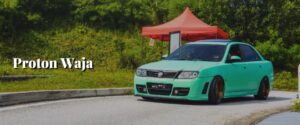 While the Proton Waja lasted less than two years in Australia in the early 2000s, it remains much loved in other international markets where the company has a strong presence.
Made by the Malaysian automaker Proton, the compact car was positioned as a budget-friendly alternative to other compact cars in the Australian market, such as the Toyota Corolla and Honda Civic. However, it faced tough competition from established brands and struggled to gain a foothold in the Australian market.
Despite this, it did have some good credentials. For instance, it was praised for its solid build quality and reliability. It was also equipped with a range of modern safety features for the time, including front and side airbags, ABS brakes, and electronic stability control.
It was available as a four-door sedan and came with automatic and manual transmission options, as well as a 1.6-litre or 1.8-litre engine. However, with sales being sporadic and limited, it was withdrawn from the Australian market in 2005.
Holden WB
Older readers might have fond memories of the Holden WB.
A range of commercial vehicles produced by the much-loved Aussie automaker, it was the last model in the long-running Holden WB series, which had been in production since 1971.
The Holden WB was available in a range of body styles, including a utility (ute), panel van, and cab chassis. It was known for its tough and rugged design, making it a popular choice for tradies.
They were equipped with a range of engines, including a 2.8-litre and 3.3-litre six-cylinder engine, as well as a 4.2-litre V8 engine. It was also available with both manual and automatic transmission options.
Additionally, the Holden WB was renowned for having a range of features that were considered state-of-the-art for its time, including power steering, air conditioning, and a radio cassette player. It was also well-regarded for its durability and reliability – evidenced by the fact that many examples of the WB can still be seen on Australian roads today.