Electric vehicles are taking the automotive world by storm. What was once a far-off dream for American roads is now a reality as more and more electric cars are coming to the market. 
There are many benefits to owning an electric vehicle, including reducing your carbon footprint and saving money when fueling. With more options in electric vehicles, shopping becomes more confusing in deciding which electric car will suit your life the best.
Here, we have compiled this list of the best electric cars and zoomed in on what they individually offer. We have also included information on choosing an electric vehicle that will satisfy you for years. We look forward to being beside you in your electric car shopping endeavor.
The Toyota bZ4X has a powerful electric motor that makes the drive feel natural and effortless. It is currently available in front-wheel drive and all-wheel drive, meaning you can customize where your bZ4X is capable of going. 
The vehicle has an extensive media package, including Apple CarPlay and Android Auto. The current model starts at $42,000, an affordable price for a premier electric vehicle.
The Tesla Model S is one of the most famous electric vehicles for its innovation, especially regarding the new Plaid models. 
Unlike most other electric vehicle manufacturers, Tesla only makes electric vehicles and puts all of its resources into that endeavor. The interior of the Tesla Model S is distinct and utilizes brand-new technology whenever possible. The current price starts at $104,990.
The BMW iX is an SAV (sports activity vehicle) that promises longer driving abilities on singular charges and a luxury cabin experience. Every model of the iX has an all-wheel drivetrain and dual electric motors. The current starting price is $84,100.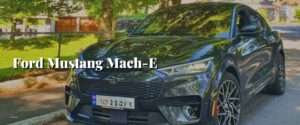 Ford has recently debuted their Mustang Mach-E, an electric SUV (sport utility vehicle) that offers premium features at an affordable price point. These premium features include techs like Ford BlueCruise, Ford Co-Pilot360, and the FordPass App. The starting price is currently $43,895.
The Hyundai Ioniq 5 is the first in their new EV series. The look of this car is futuristic and sleek, with functionality that matches this seamlessly. It is available in rear-wheel drive and all-wheel drive and has impressive charging times. The interior is fully-loaded with convenient tech that makes every driving experience feel luxurious. This electric car has a base price of $39,950.
The ID.4 from Volkswagen is an American-made, spacious SUV with premier features and technology. Drivers are given ultimate peace of mind in this vehicle with driver assistance technology that makes safety its number one priority. There are many models available that range in price. The starting cost is $37,495.
The Model 3 from Tesla can be considered the entry-level vehicle for the Tesla family. They come at an impressively low price that is accessible for many consumers while still giving many iconic Tesla features. Safety is a top priority for Model 3. It uses its impressive technology to achieve this. Starting MSRP for this vehicle is $46,990.
The Kia EV6 boasts a driver-centric experience that brings ultimate convenience into the electric vehicle market. The charging speeds are impressively fast. 
Additionally, the vehicle comes prepared for any weather you venture into because of its protective technology. The cabin has premier technology, including an AR Head-Up Display and Remote Smart Parking Assist. Starting MSRP is $41,400.
The Mercedes EQS is a luxurious take on a tech-centered electric vehicle experience. The appearance and features of this vehicle are one-of-a-kind and set this vehicle apart from other luxury competitors in the EV market. 
The stylistic design is a beautiful mix between classic Mercedes appeal and an innovative, fresh perspective. The starting MSRP on this vehicle is $102,310.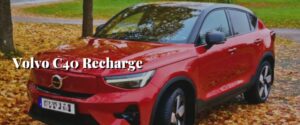 The Volvo C40 Recharge is a crossover vehicle having a sleek outer appearance matching the tech-forward interior. 
Sustainability is at the forefront of the C40 Recharge, including a leather-free interior ideal for those avoiding animal products. The Volvo C40 rejects a one-size-fits-all narrative. To implement this value, the C40 Recharge is as customizable as possible to suit the specific needs of every customer without unneeded features that will go unused. 
Starting MSRP on the Volvo C40 Recharge is $55,300.
What to Look for When Shopping for an Electric Vehicle
As you can tell from our list above and the electric vehicle market in its entirety, there are so many options when looking to purchase an electric vehicle. It can be helpful for consumers to know the specific things to look for when making this large purchase. Here are some of, what we consider, the most important things to look at when shopping.
Charging Speeds
Instead of taking 10 minutes to fill your gas tank up at the gas station, you will now be charging your vehicle either at home or at public car charging stations. 
Electric vehicles will vary widely on how long they take to charge. The time you spend while charging your vehicle will be crucial to you since it will be time out of your day or commute. Take note of the charging speeds the manufacturer advertises and ask yourself if this is acceptable for your lifestyle.
Electric Range
The electric range of a vehicle is how far of a distance it will go on a single charge. This range will be the most important when driving longer hauls at once, such as road trips or long commutes. 
If you drive long distances frequently, this may be a vital factor when purchasing an EV. If you primarily plan on using your EV in your town or short distances, this may not need to be the primary factor in your purchase.
Climate Endurance
Electric vehicles come with their own set of issues in different climates. Cold climates are harder on electric engines. 
Due to this, many EVs will have options to be equipped with heat pumps to combat this. If you live in or frequently visit a cold climate, this will be helpful for you to take note of when shopping. Make sure you include it in your wishlist for a new electric vehicle if necessary.
Included Technology
Modern electric vehicles typically come well equipped in the technology department. 
However, some come much more loaded than others. If you desire the latest technology in every regard, look for brands doing this. Check for features you want to avoid disappointment by lacking a tech feature you were looking forward to utilizing. Technologic features include media, safety, and rider comfortability.
Aesthetic
Electric vehicles come in many different styles and colors. Some manufacturers are going a unique route where they attempt to make their products stand out and have an outlandish appearance. Some people love this stylistic design, while others want a more traditional appearance. When shopping, take this into account and consider your style preferences.
Space
Electric vehicles come in all shapes and sizes. Most common, they will be sedans or SUVs. However, there are electric vehicle pick-up trucks and vans. 
Consider the typical passengers that you will have in your vehicle. Is it just you? Do you have children? How many seats do you use on the average drive? These are helpful baseline questions to ensure you get the most out of your purchase.
Factors to Consider When Purchasing an Electric Vehicle
Now that we have discussed what to look for in an electric car, you still have more work. The next step is to consider the factors of your lifestyle and home that may determine which electric vehicle is right for you.
Garage
A closed garage with available outlets is ideal for electric vehicle owners to be able to charge their transportation at home. 
Available outlets and storage should be a factor in your decision to purchase an electric vehicle because they can cause problems in the future if not adequately considered. EV owners can have success with their EV without home charging or a garage. However, it may add inconvenience to the experience.
Hometown
Think about where you currently live. What is the climate? How are the roads or terrain? Those that live in cold destinations must consider this with the maintenance and protection of their vehicles. Those living in rural areas with rocky terrain or unpaved roads should also choose electric cars capable of taking these challenges safely and efficiently.
Family
The numerical size of your family or frequent passengers will be vital when purchasing an electric vehicle. Also important are the ages of these passengers and the features you would like them to access in the cabin. 
Access to Public Chargers
Although electric vehicles are becoming increasingly popular all the time, they are not as widespread everywhere as they are in major cities. Because of this, public EV chargers are not accessible to everyone within short distances. 
Take this into consideration and research the local EV charging stations that are in your area. It will save you a headache in the future to know where you can charge up.
Frequent Destinations
Let's say that you live in an ideal location for owning an EV, but you travel for work to places that may not be ideal for such transportation. This circumstance may make it necessary to have a second vehicle or add features to your new EV. Additional features may make it possible to improve your EV to withstand a harsher climate.
Price Range
Before you begin shopping, sit down and budget the money you have to spend on your new EV. Also, consider if you want to finance your purchase, lease it, or buy it outright. This consideration may be the most important during your purchase because it will show which EVs you can responsibly own without breaking the bank.
Maintenance Options
Due to electric vehicles' relatively new popularity, there are not as many mechanics that exclusively work on this type of vehicle. For this reason, it may be helpful to look ahead of time in your area who is working on electric vehicles in case you need someone to take a look at your car.
Is an Electric Vehicle the Right Decision for Me?
Although electric vehicles are getting more and more impressive all the time, they may not be the right decision for every consumer. In the future, more amenities and accommodations will be taking place to open the road to being an EV owner to more individuals, but that is not currently the case.
If you live in a rural area without access to public chargers and your home is not suited to charge your EV, this purchase may not be worthwhile for you at this time. While they are becoming more affordable, electric vehicles, on average, are still more expensive than the average fuel-powered vehicle. This cost difference is especially true in the used care market.
We are excited to see the EV market grow in future years. Although, it still has some way to go before a new EV is the perfect choice for every family and individual. Analyze your specific circumstances to evaluate whether an EV is what you need.
Something to note is that many areas offer monetary incentives to switch from fuel-powered to electric vehicles. Check through your local government if this is available in your area. It can save you thousands of dollars and be another reason to switch.
Closing Thoughts
Electric vehicles are the modern approach to personal transportation. Many options are available from manufacturers such as Toyota, Mercedes, and Volvo. It is necessary to evaluate what you need in a vehicle so you can purchase the car most beneficial to you. 
We aim to be the best resource available for you on all things car-related. Check out our other articles on electric vehicles for additional information. Thank you for trusting us to share our knowledge on electric cars with you.