Welcome to the world of high-performance sports cars, where precision engineering and innovative design combine to create masterpieces like the Dallara Stradale. This Italian creation is more than just a car – it's a symbol of automotive excellence that encapsulates the very essence of Italian artistry.
The Dallara Stradale is a product of Dallara Automobili, a company with a rich history in motorsport and innovation. Founded by Gian Paolo Dallara in 1972, this renowned manufacturer has produced championship-winning cars for various racing leagues, including Formula 3, Formula E, and IndyCar. But Dallara's vision reached beyond the racetrack, culminating in creating a road-legal sports car that would redefine what a sports car could achieve.
In this article, we invite you to embark on a journey of discovery. We'll dive into the captivating world of the Dallara Stradale, exploring its history, design intricacies, extraordinary performance capabilities and unparalleled driving experience. So buckle up and join us as we explore the embodiment of Italian passion and engineering brilliance – the Dallara Stradale.
The Birth of Dallara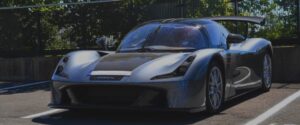 The incredible Dallara Stradale can only truly be appreciated by understanding the history of its creator, Dallara Automobili.
The company was founded in 1972 by the visionary Gian Paolo Dallara, who had already gained experience working alongside motorsport legends such as Enzo Ferrari and Mauro Forghieri. Dallara's expertise in automotive engineering and his understanding of what makes a winning race car led to the creation of his own company – which quickly gained a reputation for crafting high-performance vehicles.
As mentioned, Dallara Automobili became synonymous with championship-winning race cars in Formula 3, Formula E and IndyCar racing. However, Gian Paolo Dallara's vision extended beyond the racetrack. He dreamed of designing a road-legal sports car that would embody the essence of Italian engineering and design while also providing the thrill of the racetrack on the open road. This dream became a reality with the creation of the Dallara Stradale.
It's important to note that the Stradale is not just a departure from Dallara's motorsport roots but a culmination of the company's wealth of knowledge, experience and innovation gained over decades of competition. When examining the Stradale's design and performance, it's essential to understand that it carries the DNA of a company that has shaped the landscape of motorsport.
Design Philosophy
The Dallara Stradale is a striking example of form following function. Its design philosophy is rooted in the pursuit of aerodynamic efficiency and lightweight construction.
At first glance, it may appear minimalist, but every curve, angle and crease has been meticulously designed to enhance both performance and aesthetics.
Exterior Design
The Stradale boasts clean, sculpted lines that give it a timeless and aerodynamic appearance.
Its bodywork primarily comprises carbon fibre – a material known for its strength-to-weight ratio – which not only contributes to the car's structural integrity but also reduces overall weight. At the same time, the front end features a distinctive nose with sharp LED headlights and the low-slung profile emphasises the car's sporty character.
One of the most intriguing design elements is the absence of a fixed roof or a windshield frame. The Dallara Stradale is available in both coupe and roadster configurations – with the roadster offering an open-air driving experience that brings you closer to the elements.
Interior Design
The interior of the Stradale continues the theme of minimalist sophistication. It's a driver-centric cabin, where every control and display is designed with precision and functionality in mind.
High-quality materials, including leather and Alcantara, are used throughout the interior to create a luxurious yet sporty ambience.
As you settle into the driver's seat, you'll notice the absence of traditional power windows and a complex infotainment system. Instead, Dallara has opted for lightweight, manually operated windows and a minimalist approach to the centre console.
This design choice emphasises the car's focus on the driving experience rather than creature comforts.
Performance
The heart of any sports car lies beneath its sleek exterior and the Dallara Stradale doesn't disappoint in this regard.
It is engineered to deliver an exhilarating driving experience – thanks to its powerful engine and lightweight construction.
Powertrain
Under the hood of the Stradale, you'll find a mid-mounted 2.3-litre turbocharged inline-four engine sourced from the Ford Mustang.
This engine produces 395 horsepower and 368 lb-ft of torque, which may not sound like much compared to some supercars, but in a car that weighs just over 2,000 pounds, it results in a remarkable power-to-weight ratio.
The engine is mated to a 6-speed manual transmission, offering an engaging and immersive driving experience.
Performance Figures
The Dallara Stradale's lightweight construction and powerful engine translate into impressive performance figures overall.
It can accelerate from 0 to 60 miles per hour in just 3.25 seconds and has a top speed of 174 miles per hour.
These numbers are more than enough to satisfy the cravings of any speed enthusiast.
Chassis and Suspension
To ensure precise handling and exceptional road-holding capabilities, the Stradale features a lightweight and rigid aluminium and carbon fibre chassis.
The suspension setup is fully adjustable, allowing owners to fine-tune the car's handling characteristics to their liking.
Whether you prefer a comfortable ride for long-distance cruising or a sharp, responsive setup for track days – the Stradale can be tailored to your preferences.
Driving Experience
The true essence of the Dallara Stradale becomes evident when you take it for a spin. This is a car designed to provide an unfiltered and immersive driving experience that is hard to put into words (but we'll try!).
Engaging Manual Transmission
In a world where automatic and semi-automatic transmissions dominate, the Stradale stands out with its 6-speed manual gearbox.
Every gear change is a deliberate and engaging act, connecting the driver directly to the car's powerplant. At the same time, the manual transmission ensures that you have full control over the engine's revs and power delivery, enhancing the overall driving experience.
Handling Precision
The combination of a lightweight chassis, advanced aerodynamics, and a finely tuned suspension system results in impeccable handling characteristics.
The Stradale feels planted and composed through corners, with a sharp steering response that allows for precise control.
So, whether you're attacking a twisty mountain road or navigating a racetrack, the Stradale inspires confidence.
Open-Air Freedom
For those who opt for the roadster version, the Stradale offers an open-air driving experience like no other.
With the wind in your hair and the roar of the engine behind you, it's a visceral and exhilarating way to connect with the road.
The absence of a windshield frame enhances the feeling of immersion – making you feel as though you're part of the landscape.
Customisation and Personalisation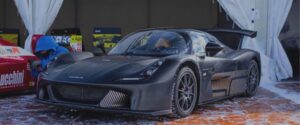 Dallara understands that every sports car enthusiast is unique, and as such, they offer a high degree of customisation and personalisation for the Stradale.
Owners can choose from a wide range of exterior paint colours, wheel designs and interior trim options to tailor the car to their individual tastes.
Additionally, Dallara offers a variety of performance upgrades for those who seek an even more thrilling driving experience.
Production and Limited Availability
The Dallara Stradale is not a mass-produced sports car; it's a limited-production masterpiece.
Dallara initially planned to build only 600 units, making it an exclusive and sought-after vehicle.
Each car is handcrafted at the company's headquarters in Varano de' Melegari, Italy – ensuring the highest level of attention to detail and quality.
Pricing
As you might expect from a boutique sports car manufacturer, the Dallara Stradale comes with a premium price tag.
Prices vary depending on the level of customisation and performance upgrades chosen, but a base model typically starts at around $200,000.
While this may seem steep, it's important to remember that you're not just buying a car; you're investing in a piece of automotive art and engineering excellence.
Conclusion
The world of sports cars is constantly evolving, with innovation and passion as the driving forces. The Dallara Stradale is a remarkable automobile and a profound statement of Italian craftsmanship and engineering prowess. Its creation signifies the culmination of a journey that began in motorsport, propelled by the relentless pursuit of speed, precision and elegance.
Essentially, the Dallara Stradale is not merely a car; it's a manifestation of the soul of Dallara Automobili. It encapsulates the company's storied history in motorsport and its founder's unrelenting commitment to excellence.
The Stradale tells a story of dedication, innovation, and an unwavering passion for the art of driving in every curve of its aerodynamic bodywork and every roar of its turbocharged engine. Its minimalist design philosophy, purposeful engineering, and uncompromising performance characteristics set it apart as a true masterpiece.
The Dallara Stradale celebrates the joy of driving and represents the unbreakable bond between the driver and the machine. It invites you to step inside, take the wheel, and experience the road like never before. It is a work of art in motion, a symphony of power and precision, and a beacon of Italian automotive excellence.
Whether you find yourself behind the wheel of a Dallara Stradale or simply admiring it from afar, one thing is sure – it will forever hold a special place in the pantheon of sports cars.