Ever played that drinking game where you name as many cars makes and models that start with a particular letter in just 60 seconds?
Well, when it comes to the letter B some people tend to struggle. So it comes as a surprise to them when they discover there have been more than 40 available in Australia in recent years.
Allow us to introduce to you eight of the most distinguished of them.
Suzuki Baleno
The best-selling model in their Australian range, the Suzuki Baleno has been a very popular city car. Beaten only by the Chinese MG 3 in the 'light car' niche.
With sales still topping the thousand mark, the decision to discontinue them from the Australian market surprised some. Especially as this figure was 60% higher than the Kia Rio which trailed in third place.
It was also one of the few examples of new cars being available for a drive-away price of less than $20,000. Costs just $10 less than that for a base GL manual, everywhere in Australia except Queensland.
Now that it has been cut, it leaves the Swift as Suzuki's only 'light car' offering.
Holden Barina
Since it arrived in Australia in 1985 the Holden Barina has enjoyed a predominant role in the country's car industry.
Presently it takes the form of a brace of small 1.6-litre hatchbacks that are petrol-powered.
Sourced from GM's manufacturing plant in Korea, it shares space in the same category as the Spark. In 2016 their sedan version was dropped during a rationalisation that was undertaken by Holden's design team in Melbourne.
During this process, a more mature design was incorporated within the car. Its prices were also reduced to start around $8,800 for the Barina LS (5YR). Higher up the range, the Barina LT (5YR) will set you back upwards of $17,160.
Volkswagen Beetle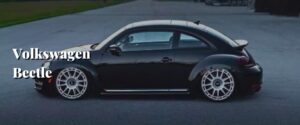 The Volkswagen Beetle is one of the most iconic cars to have ever been built.
In Australia, the company has made a couple of attempts to bring it back, with the last version being referred to as 'Beetle'.
Released amidst high expectations in 2013, it largely underwhelmed consumers who just did not feel it. Eventually, towards the latter months of 2016, it was officially dropped.
Affectionately referred to as the Super Beetle, Bug or Superbug, the motor is quite a decent car all things considered. Not least because it has much of the same framework as the Golf Mk V.
Most notably, it has a front engine and front-wheel drive, which is completely different to the 'Type 1' original that was designed with a rear-engined wheel drive.
Between 1997 and 2011, the company even adopted a retro approach where they decked out their latest models of the Beetle with a thin vase – complete with a plastic sunflower – featured on the dashboard.
The Beetle Classic is the only model that features in their present lineup down under. This is priced at POA.
Bufori La Joya
Bufori started life in Sydney in the late 1980s, however, they have since relocated to Malaysia.
Known for making sports and luxury cars that are handcrafted, their vehicles perfectly marry together cutting-edge technology and elegant style.
This car company has two models in their portfolio. A deluxe Geneva saloon which is V8-powered and the La Joya, a luxurious sports coupe.
The La Joya brand is particularly impressive. Featuring a rounded roof and a rear end that slopes it also has a lid that is pretty wide. Its bodywork is also built from kevlar and carbon fibre materials. While inside, both its wood and leather veneers are manually produced.
Running off a 2.7-litre Audi engine, it is also matched with a four-speed automatic or six-speed manual gearbox that even boasts a manual sequential override.
Subaru BRZ
If you have ever thought that the Subaru BRZ is remarkably similar to the Toyota 86, it could be because it is manufactured in exactly the same production facilities.
A deal between the two companies has seen Subaru provide the chassis and base infrastructure for the flat-four 2.4-litre engine for the 2+2 sports two-door vehicle. While Toyota contributes to the design and also its fuel injection system.
A coupe that is rear-wheel drive, it has been conceived to be inexpensive and appealing. Currently, it is the only Subaru available in Australia with a two-wheel drive design.
Notably, when it was launched in Australia, it set a trend by being the first Aussie-sold vehicle available to buy directly from Subaru's website.
Cars within the BRZ range start from $40,290 for the base BRZ to $46,890 for the 10TH Anniversary BRZ Edition.
Bentley Bentayga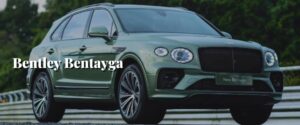 Bentley needs no introduction.
Despite being under the management of Volkswagen, their cars are still meticulously handcrafted in the UK and are still on top of their game when it comes to luxury, technology and high performance.
One such example is the Bentayga. Boasting either a V8 4.0 litre petrol engine, a W12, 6.0-litre petrol engine or a hybrid 3.0-litre version, it is a deluxe SUV.
When it comes to comfort and craftsmanship, none of their direct competitors can compare with this model.
It is also available in a range of pretty nifty colours including Kingfisher (blue), Bentayga (bronze), Alpine (green), St James (red) and Monaco (yellow).
Mazda BT-50
If it wasn't for the fact that the BT-50 has had three different names over the years, Mazda could easily claim it to have one of the longest legacies in the current automotive industry.
Initially, in 1964 the B Series ute hit Australian shores. In 1992 this was replaced by the popular Bravo which featured an upgrade from its roots as a carthorse to a portfolio of utes with two and four-wheel drives and the option of either single or dual cab configurations.
When it launched as the BT-50 at the end of 2006, the company changed the name, performance and style of the ladder-framed vehicle.
This model is now available with a range of diesel engines that work over a range of drive configurations and body styles. Prices start at just under $34,000 for the XS (4X2) version and rise to over $71,000 for the Thunder (4X4).
BMW 1 Series
BMW is one of the world's leading car manufacturers whose dominance spans across several niches including luxury, sports, prestige, high-performance and electric cars.
Striving to deliver the ultimate driving experience, their vehicles include wagons, sedans, convertibles and coupes.
Their BMW 1 Series is a stunning deluxe hatchback that catches the eye with its double kidney grille and sporty LED headlights.
Overall, they have four models available in their range, comprising both all-wheel and front-wheel drive, as well as a choice of three turbocharged engines. Prices range from about $50k to $73k depending on which one you buy.