Our review of the A to Z of different makes of cars beginning with every letter of the alphabet has been a lot of fun to write. But sadly, all good things must come to an end.
Now that we are at Z, we have reached the end of the line, but even if we say so ourselves, the vehicles we will be showcasing in this article are a good way to conclude this series.
Over the years, there have not been that many make of cars in Australia that have started with the letter Z – in fact, we can only think of five vehicles of note. But what beauties they are!
Spanning the best part of 70 years, they have all made an impression on the Aussie automotive landscape in one way or another.
So, for the very last time. Here are 5 fabulous cars that begin with the Letter Z.
BMW Z4
Any car that stopped James Bond from driving an Aston Martin has to be good right?
Well, that is exactly what the BMW Z3 convertible did back in GoldenEye when Pierce Brosnan drove it in the film.
Launched in Australia in 1997, the two-seater, two-door sports car was the company's response to the incredible success of the Mazda MX-5, which revolutionised and reinvented the open-top car.
It was known for its sleek and sporty design, which featured a long hood, short rear deck, and distinctive front grille. The car's handling and performance were also highly regarded, with a responsive and agile feel on the road.
Initially offered on these shores as an inline-four 1.9-litre engine, a more powerful inline-six engine later came out.
The Z3 was pulled in 2002, with the new BMW Z4 version coming out to replace it. But it says much about the quality of the former that despite sporting a different name, the latter is essentially just a second-generation version of it.
Indeed, today, the BMW Z3 is considered very much a classic sports car, remaining popular among collectors and enthusiasts in Australia and around the world.
Ford Zephyr
The Ford Zephyr was a mid-sized car that was produced by Ford of Britain between 1950 and 1972. It reached Australia in 1951 and enjoyed a good run until it was discontinued in 1962.
Available as a 4-door saloon, a 5-door estate and a 2-door convertible, the executive car was one of the largest passenger cars in the Ford range when they first came out. It could reach a top speed of just over 80 mph and notably came with a three-speed gearbox and a front suspension design that was affectionately known as MacPherson struts.
Built in Geelong, at Ford Australia's factory the car shot to fame on a global scale when it beat a
Jaguar Mark VII into second place in 1953, when Maurice Gatsonides was victorious in the Monte Carlo rally.
To prove it was no fluke, just a couple of years later, a Zephyr driven by Vic Preston Snr and his colleague D P Marwaha triumphed in the East African Safari Rally.
Eventually, in 1962, the Zephyr was replaced by the Zephyr Zodiac in Ford's lineup, which offered a more powerful and luxurious version of the car for Aussies to enjoy.
Renault Zoe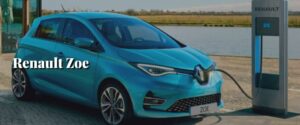 Having been on sale in France for over a decade, the Renault Zoe is now firmly established as the best-selling EV in Europe.
While it is not widely available in Australia, as part of the company's 'Drive the Future 2022' vision (which aims to get up to 20 electric or electrified models of the car on the road) it has been sold to private buyers via selected dealerships in Adelaide, Brisbane, Melbourne, Perth and Sydney.
At a touch under $50,000, its entry-level price is a bit high. But then again, it is cheaper than a Tesla, so that has to be seen as a competitive advantage.
Impressively, in developing it, the company claimed it has created 60 patents. It is also underpinned by the same platform that makes up the Clio, including a wheelbase that is identical. Although it is slightly taller, longer and thinner than it.
The car is highly anticipated in Australia, not least because it offers a fantastic range of features as standard. This includes 'Black Shadow' alloy 16-inch rims, keyless 'Renault Smartkey' entry,
That said, the standard features list includes climate control (with remote 'pre conditioning' activation), rain-sensing wipers, auto headlights and cruise control. It also comes with 3D Arkamys audio, which has two 'boomer' speakers, two bi-cone rear speakers, two tweeters, voice recognition and with DAB radio.
MG ZS Australia
They say money talks. And while many people want to buy a fully electric vehicle as their next car, according to the latest data, the more expensive price of it, as compared to other internal combustion models is what is putting people off the most.
Enter the MG ZS.
By far and away the cheapest electric car in the mainstream in Australia, this SAIC-owned, Chinese-based MG currently starts from a drive-away price of just under $43,990. This factor, along with its stunning looks, excellent interior packaging and top-notch ownership programme, has ensured it has become a household name down under.
Despite only coming in one spec – the Essence – it, for all intents and purposes, has the same highest-version spec as a petrol car. It also has some really cool extras like 17-inch wheels, faux-leather interior trim, built-in nav, LED DRLs with halogen headlights, a glass panoramic sunroof and a driver's seat that is six-way, power-adjustable.
As it is a relatively small SUV, it is not big on the inside and it only has a range of about 260 km. However, it does have a maximum ANCAP five-star safety rating, which should give you plenty of peace of mind.
Lightburn Zeta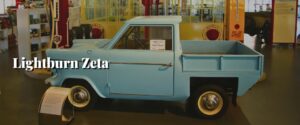 The Lightburn Zeta was a microcar produced in Australia in the 1960s by Lightburn & Co, a manufacturing company based in Adelaide.
Small, adaptable and most importantly cheap, it was created to fill a gap in Australia's automotive market during the 1960s.
Promoted as a second 'runabout' car for prosperous families with busy lives, it was launched to tap into the growing trend of women learning to drive for the purposes of commuting to work.
The brainchild of Harold Lightburn, a South Australian engineer, the car had a unique design that incorporated a fibreglass body which had been moulded in one piece."
Both lightweight and compact, it also had a prominent roof that resembled a bubble. At just 450 kg in weight, it could only seat two people and sadly didn't really take off. With less than 400 of them being sold overall.
One of the reasons for this was that it was widely panned by the critics, partly because of its odd look and the fact it didn't perform too well on hills or in high winds.
Sadly, while it might have been a good idea at the time, the company's debts in relation to the car forced them to discontinue its production in 1965.
Today, it is but a footnote on the historical Aussie automotive landscape. But at the time it was a prime example of a socially progressive Australian enterprise.