Here's a question. How many makes or manufacturers of cars in Australia can you think of that start with the letter Y?
Struggling to come up with any? We are not surprised!
We have been wracking our brains for a while and can only come up with four car makes that begin with that initial and no manufacturers at all.
Want to know what they are? Then keep on reading.
Toyota Yaris Australia
Its fair to say that the Yaris ZR hybrid is a very impressive car.
Known for being agile, a pleasure to drive and very fuel efficient, it is deservedly considered one of the best makes in Australia's small car segment. Unfortunately, despite these credentials, its relatively hefty price tag puts some people off purchasing it.
Launched in Australia in 2005, the Yaris replaced the Toyota Echo. Still going strong after all these years, it is currently available in sedan and hatch body styles, as well as automatic and manual transmissions, it also has several specifications to suit any preference.
Being a small car, it is ideally suited for city driving, not least because you can pretty much park it anywhere. It is also a terrific ride with excellent handling.
Additionally, it possesses relatively top-end features for its class including adaptive cruise control, eight airbags, one of which is a centre airbag, lane keep assist, auto emergency freeway-speed braking and blind-spot monitoring that includes rear cross-traffic alert.
Best of all, the Yaris range was awarded a maximum safety rating of five stars from ANCAP in 2020, so it is one of the safest cars in its space as well.
Skoda Yeti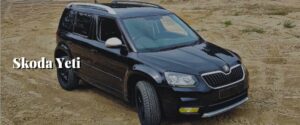 The Skoda Yeti was a compact crossover SUV that was available in Australia until 2018.
First introduced to the market in 2011, it initially received positive reviews for its unique styling, practicality, and perceived value for money. Despite having little brand equity then, many were impressed that it shared similar components with the Audi Q3 and VW Tiguan, which were its sister cars.
During the six years, it was available down under, the Yeti came with eitherturbo-diesels or turbo-petrol engines. Both of these were specified with automatic dual-clutch or manual transmissions and could have been either front-wheel or all-wheel drive systems, depending on your preference.
After early promise in terms of sales, the Skoda Yeti was eventually discontinued in 2017, partly because consumer preferences had shifted toward larger-sized SUVs and partly to pave the way for the Skoda Karoq.
While the car is no longer available as brand new, thankfully, if you are a Skoda lover at least, there are still a few models to be found on the used car market.
Daihatsu YRV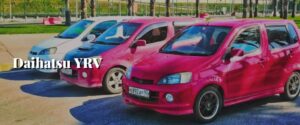 When it was launched in the Australian market in 2001 there were high hopes for the Daihatsu YRV.
Despite being a touch on the small side, the hatchback was marketed as a practical and cheaper alternative to some of the bigger and pricier vehicles on the market.
Comfortably holding five passengers and quite a bit of baggage, one of its main selling points was its adaptable and spacious interior. This included rear seats that could be folded down to create a big area for cargo, as well as several storage solutions including a sliding rear seat and under-seat compartments.
The vehicle was available in a brace of variants including a 1.3-litre and 1.5-litre model, both of which had either a manual five-speed or an automatic four-speed transmission.
Even though the car was quite popular among young families and city dwellers, it never really enjoyed the success in Australia that it did in Europe or Japan. Partly, this was due to other small hatchbacks, such as the Hyundai Getz and Toyota Echo having a strong, established presence.
Subsequently, after just over four years, Daihatsu eventually decided to pull the vehicle from the antipodean market in 2006.
Toyota Yaris Cross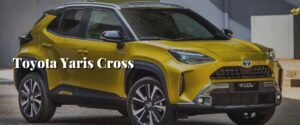 Based on its hatchback version, the Yaris Cross represents Toyota's first venture into the light SUV market.
Originally, it was going to be launched at the Geneva Motor Show in 2020, however, this had to be delayed because of Covid-19. Eventually, it was unveiled in Japan in September of that year, before hitting Australian shores in November.
Officially a B-segment, subcompact crossover SUV, the car's design is a collaboration between Toyota's Japanese and European studios. It is made on the GA-B platform and lies in the middle of the C-HR and Raize and the Aygo X in Toyota's SUV crossover lineup.
A beautifully designed 5-door SUV, the Yaris comes with state-of-the-art features like smart entry and start, a panoramic view monitor, heated front seats and both Apple Car Play and Android Auto.
These features, as well as its excellent driveability, safety measures and terrific spec, saw it awarded the title of 'World Urban Car of The Year in 2022′.